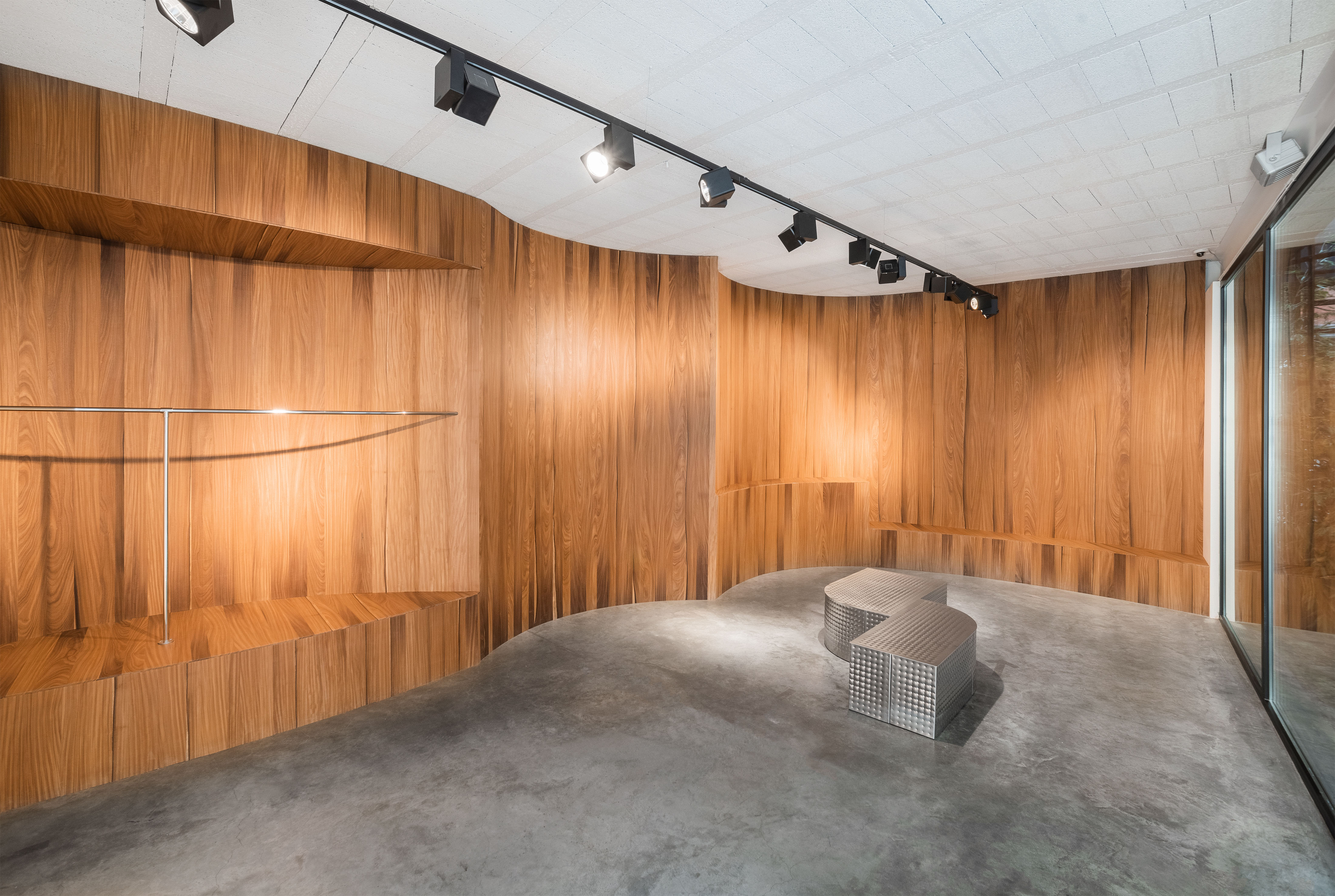 SEGMENTED RIBBON

Segmented Ribbon probes how three-dimensional volumes converted to two-dimensional slicing mechanisms evokes a graphic framework that functions as a reinterpretation of the original object.
During the process of dismantling and deconstructing existing pieces of furniture within digital software, generating it through another slicing software to create a graphical skeleton, the original chair becomes obsolete and only served its proportional function.

The complete piece exists out of several shapes connected with half-lap joints. This joint technique is one of the earliest approaches to furniture making as it provides high strength. Applying this particular skill to contemporary furniture gives it an authentic yet digital presence.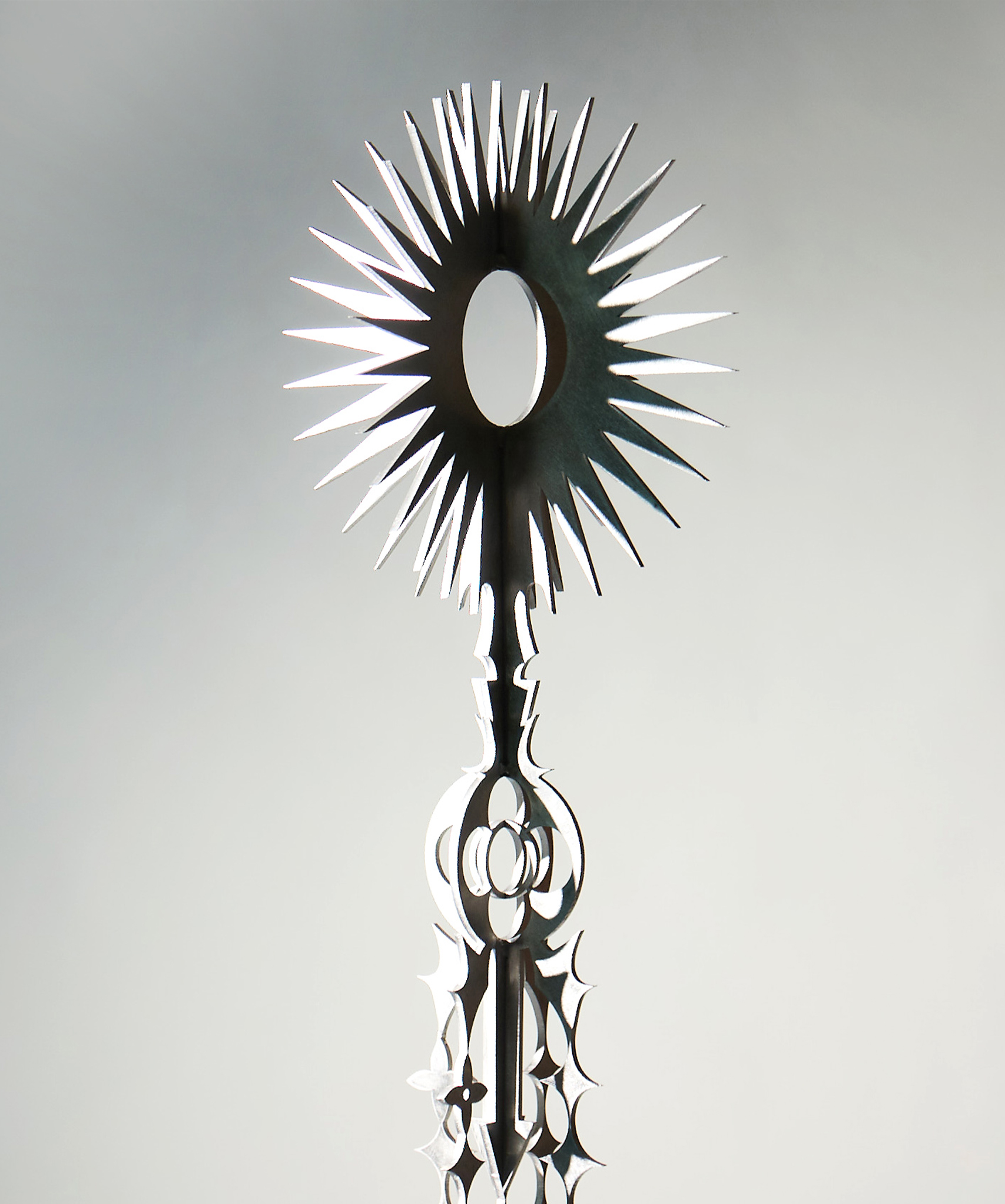 ORNAMENTUM
Ornamentum' is the first collaboration between designer Orson van Beek and fashion designer Quinten Mestdagh. The work evolved out of a research based on the history of ornamental art and furniture and how this has evolved through time and history.
Both artists are fascinated by ornamental and decorative furniture and questioned why there is such an abscene of this in contemporary design.

The aim of Orson Van Beek and Quinten Mestdagh was to create new ornamental furniture which touches the boundarries between aesthetics and functionalty The typical historical aesthethetics connected to baroque and rococco styles are translated into graphic symbols and icons which formes the stucture of the pieces.

With this idea they created a still life of three objects respresenting a chair, a table and a lamp.
Orson Van Beeck and Quinten Mestdagh wanted to make the pieces of furniture so overly decorated untill a point that the actual piece of furniture becomes functionless and that it becomes an ornament on itself.
'Ornamentum' is a study and a reflection on how ornamental furniture has evolved over time,how it can be reinvented, and how it can find a place again in contemporary furniture design.


Ornamtum was presented at Everyday Gallery's Limbo Group Show.


Images by Seppe Elewaut & Michaël Smits.




















ARTE BRUXELLES STORE

Store design for and in collaboration with Arte Antwerp.
The store is situated in the Rue Antoine Dansaert nr 50, 1000 Brussels.
Many natural elements are hiding within the interior design, with a lot of references to the Brazilian architect Oscar Niemeyer.